Testimonials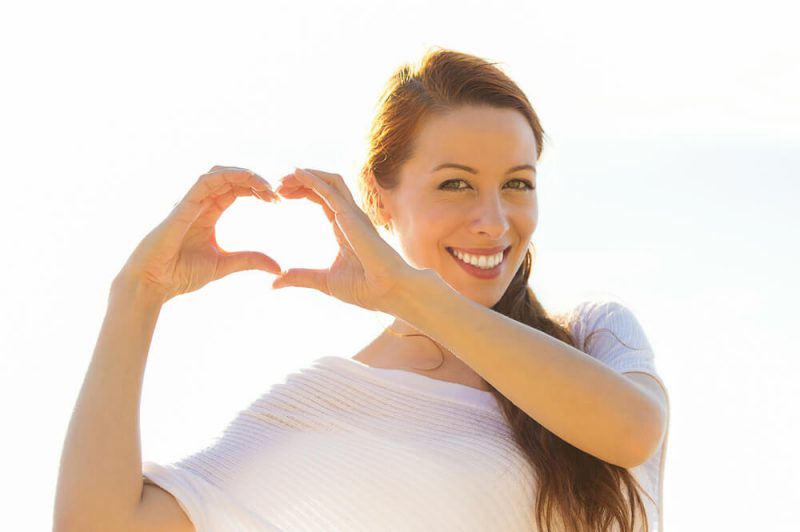 – W.R.
Very professional, timely, courteous and friendly. A terrific experience overall. Dr. Price and her staff are great. The surgery took years off of my appearance and helped my vision.
-W.B.
I just wanted to personally thank Dr. Feinberg, Dr. Eads and Dr. Price who have completely changed my life over the past 7 months. From cataract surgery, to the removal of the discoloration and swelling in my eyelids, my vision is so much improved. I have a lot more belief in myself with good sight, and feel a lot better about myself. Thank you for giving this to me.
– J.M.
My vision was impaired because my eyelids would not open fully. Both my vision and appearance have improved. I am impressed with all aspects of the treatment. All phases were fully explained and easily understood. The staff is friendly, professional and upbeat. I love coming here, I really feel at home.
– W.B.
I absolutely love my results. I feel like a new person and wish I had sought medical attention sooner. I love Dr. Price and her staff. I felt special to them during my consultation and continue to see them now for other services offered at OPAL Aesthetics. Before my surgery everyone used to say "You always close your eyes when we take pictures!" Now I'm no longer self-conscious about being in pictures. This surgery has changed my self-confidence.
– B.D.
Having hooded upper eyelids made it difficult working with computers, reading, T.V., etc. I am very, very pleased with my results. I had no idea what to expect and was apprehensive initially, however, Dr. Price and the staff answered all questions, easing all fears and did so with understanding and compassion. I have already referred by friends.
– M.T.
I was referred to OPAL Aesthetics for upper and lower eyelid surgery. I feel great about my results. Dr. Price and her staff were wonderful. They made me feel at ease and that assured me I was in good hands. Since my surgery I have received so many compliments for my friends. I am absolutely recommending OPAL Aesthetics to both my family and friends.
– L.W.
Dr. Price was recommended by my eye doctor for a ptosis repair and cosmetic lower lid surgery. After just 11 days from my surgery I was extremely happy with my results. From my first consultation to the surgery and post-surgery appointment Dr. Price and her staff were great! Everyone was friendly and very helpful. I never had to wait for more than 10 minutes to see the doctor. Dr. Price is warm and compassionate with a very sweet personality. She made me feel special. Before my surgery I always looked so tired even when I wasn't. Since my surgery I don't have to hold my eyelids up to read anymore. Now when I look in the mirror I look awake and refreshed. My husband is amazed and can't stop looking at me. I would definitely recommend OPAL Aesthetics to my friends!
– A.B.
I was referred to Dr. Price by my eye doctor for inverted eyelashes. I received excellent results as I had terrible discomfort before the surgery. Dr. Price was wonderful. She explained the procedure and had patience in dealing with an elderly woman. I definitely recommend Dr. Price to my friends and family.
– R.F.
My visit with Dr. Price was for cosmetic eyelid surgery. Dr. Price and her staff are very good and professional. I feel really good about my results.
– K.M.
I saw Dr. Price because I wanted to raise and open my upper and lower eyelids. I love the results! When you walk in the office you sense a great congeniality with everyone. Dr. Price is very upbeat and fun to be around! I feel so much younger. The other day I was driving the car and was staring at myself in the rear view mirror and SMILING and I had to force myself to keep my eyes on the road instead of on me! I have recommended my friends and family to OPAL Aesthetics!
– D.S.
I visited Dr. Price because of my swollen lower eyelid and I am happy with the results! I like her personality and the treatment was to insert filler. I will recommend DR. Price to my friends and family.
– P.G.
Dr. Price and staff are exceptional. It was a great to see again and she is a great doctor.
– P.W.
My right eyelid was so very low it impacted my vision and the left eyelid was also getting low. My eye doctor told me it was called 'ptosis' and I needed surgery and was referred to Dr. Price. Truthfully I was thrilled to be able to see clearly again. But after all the zillion compliments on how much younger I looked — I was doubly thrilled! I had no idea how much better I was going to look.
Both Dr. Price and her staff treated me as if I was a family member and all my questions were answered, I had a phone number for any questions that might come up later. I have never been to a practice where phone calls are answered by a person and someone immediately calls you back with an answer!! Dr. Price's personality is warm, reassuring, and very honest about pros and cons of the procedure. She does not make you feel rushed when she is with you. This whole experience has TRULY changed my outlook medically and on a self-esteem lever. I absolutely would recommend Dr. Price to my friends and family.
– E.H.
My eyelids were below my pupils and my doctor suggested that I meet with Dr. Price. Dr. Price and her staff are all excellent in their job. Her assistant was a big help to me. Everyone says I look great. Lots of compliments. Dr. Price is an excellent doctor and very caring. She is extremely professional and I definitely recommend Dr. Price.